Education
Learning

environments

that

promote

individual

and

collective

development.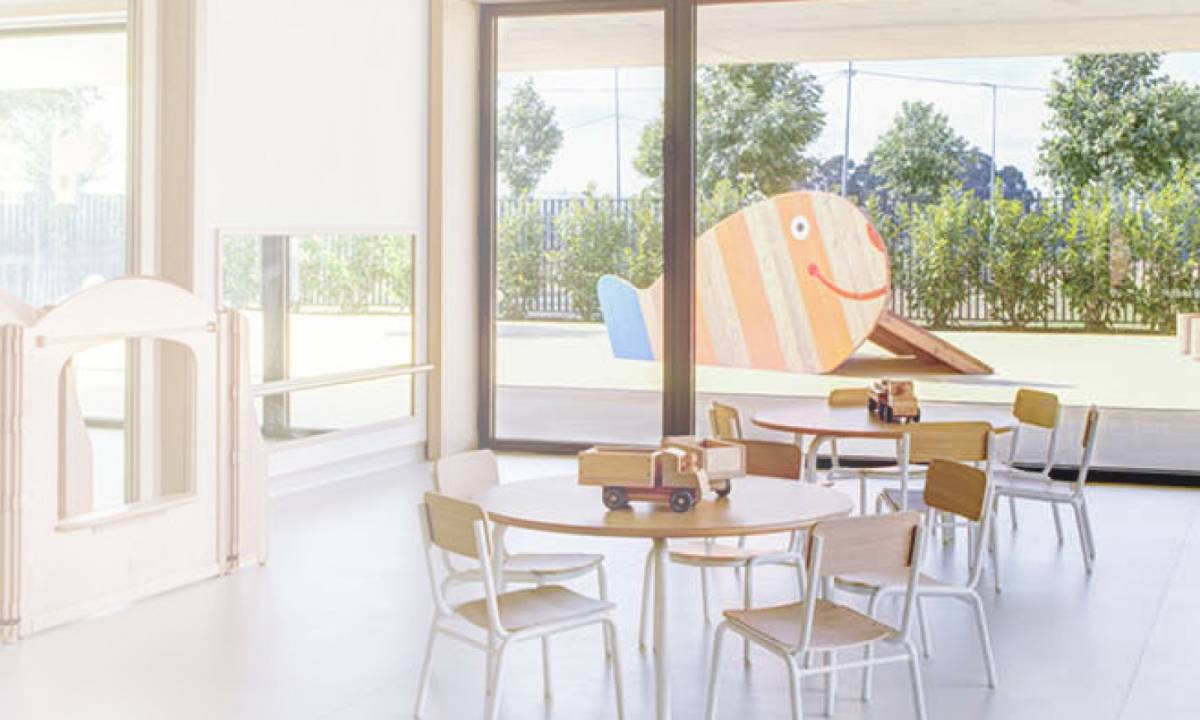 We develop interior architecture projects for education centres that respond to the current needs of students and educators.
In our projects for universities, schools, and colleges, the planning of each space is of particular importance. They are the settings in which the future generations will flourish, and they are carefully designed within the WELL parameters, in which the focus is on user wellbeing.
Projects where digitalisation, versatile solutions, and resistant materials take centre stage to favour studying in any environment.
Towards new learning spaces.
New learning habits and methods have transformed the education sector, demanding flexible, technologically ready spaces, where there is promotion of:
Interaction, communication, and community engagement.
Concentration and creativity.
Resilience and personal development.
Physical, mental, and emotional wellbeing.
Connectivity and digitalisation.
A comprehensive interior architecture service
A multidisciplinary team and all the necessary resources to turn any idea into reality.
We take care of every field and aspect in a comprehensive way.
We listen
Understanding of needs and goals.
We inspire
Personalised design and budget. We collaborate and contribute value engineering.
We put the project together
Construction and fit-out. We manage and solve. We deliver.