Workplace
Spaces

that

cease

to

be

mere

places

of

work

to

become

motivating,

dynamic

and

innovative

environments.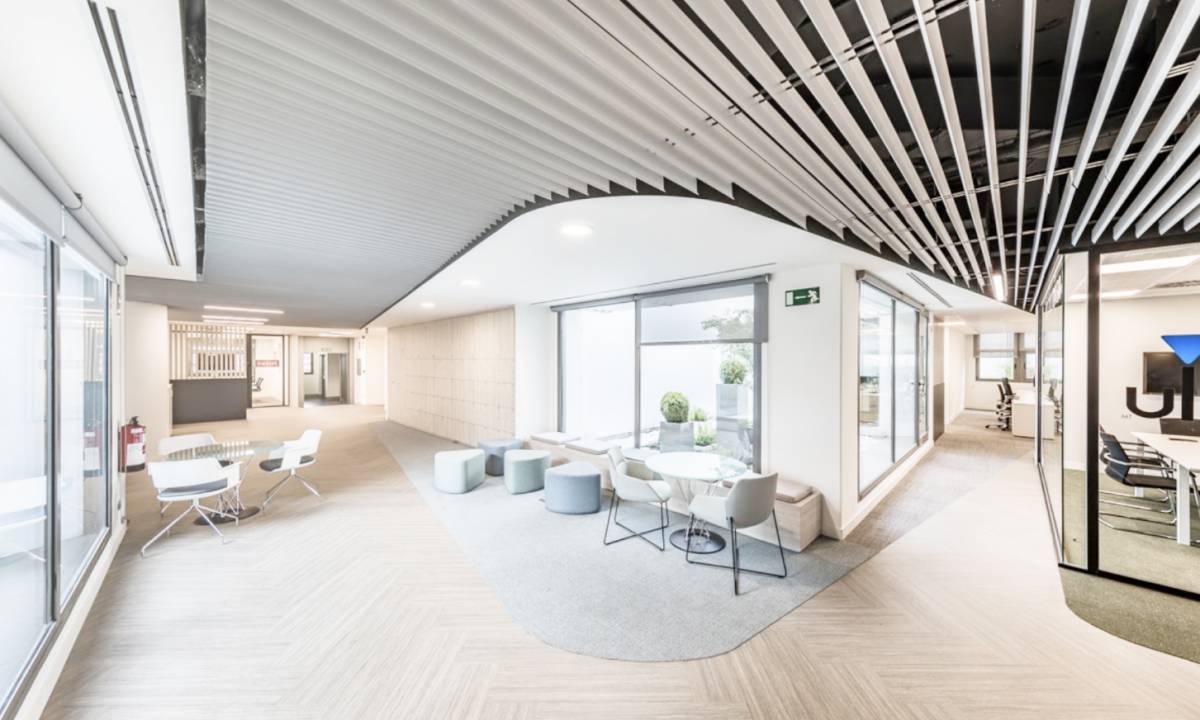 We help you create or transform your office space into a unique Workplace.
We design and build spaces adapted to your organisation's current work dynamic, boosting growth and collective productivity, but especially favouring user well-being.
Through verified parameters in the industry, such as WELL, our interior architecture projects ensure the sustainability, efficiency, and cost-effectiveness levels that each Workplace requires.
Workplace Strategy.
Because of the shift in roles and work habits in offices, we devise a tailored strategy that combines culture, physical space, and technology to design and build an environment that:
Inspires creativity.
Promotes collaboration, wherever the people may be.
Attracts and retains talent.
Fosters well-being and a sense of community.
Reinforces commitment to brand and corporate identity.
A comprehensive interior architecture service.
A multidisciplinary team and all the necessary resources to turn any idea into reality.
We take care of every field and aspect in a comprehensive way.
We listen
Understanding of needs and goals.
We inspire
Personalised design and budget. We collaborate and contribute value engineering.
We put the project together
Construction and fit-out. We manage and solve. We deliver.