Residential
Unique

homes

that

represent

the

people

who

live

in

them

and

that

are

experienced

with

enthusiasm.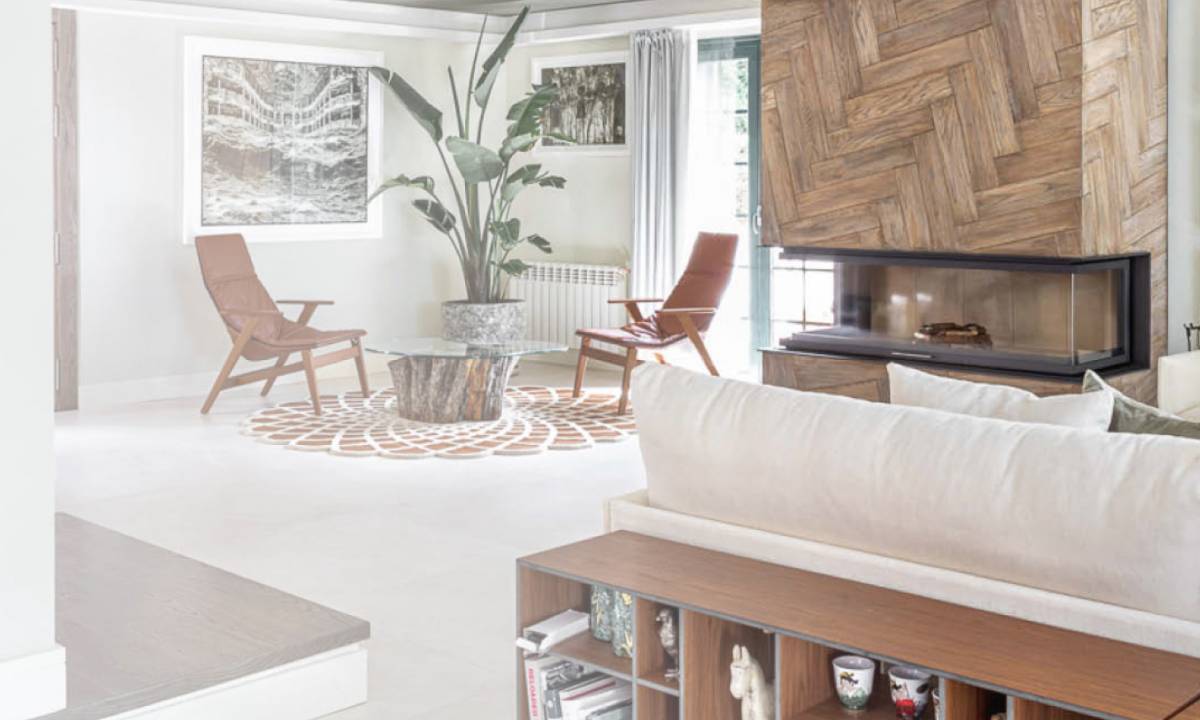 We help to make your idea of a dream home a reality. Because no two people or two families are the same, we develop completely personalised interior architecture projects.
Whether it is a new build or a refurbishment, we have everything you need to see the project through from beginning to end, in an agile and coordinated way. So that you only have to move in.
We have been materialising bespoke turnkey projects for over 30 years: Designs that respond to the home's functionality and aesthetics, building works carried out by our specialised professionals, and designer furniture, technology, and decoration equipment.
Homes that evoke emotions.
Our Design&Build team knows how important a home is to our clients. From our sensitivity to detail, taste for design, and the current trends arise proposals with personality that are developed hand in hand with the client.
Furniture selected from a wide range of high-end brands.
Materials and finished carefully selected to suit the client's tastes and preferences.
Bespoke woodworking to make every room unique.
State-of-the-art technology to create outstanding spaces.
Building works that are adapted to the individual needs of each project.
A comprehensive interior architecture service.
A multidisciplinary team and all the necessary resources to turn any idea into reality.
We take care of every field and aspect in a comprehensive way.
We listen
Understanding of needs and goals.
We inspire
Personalised design and budget. We collaborate and contribute value engineering.
We put the project together
Construction and fit-out. We manage and solve. We deliver.
Other sectors
We offer a highly-specialised comprehensive service.